CSPC is Canada's most comprehensive, multi-sectoral, and multidisciplinary forum for emerging issues of science, technology and innovation policy.
Let us Bring your Brand, Message, and Ideas to the Biggest Science and Innovation Policy Forum in Canada.
CSPC's Partnership Program provides an exciting array of possibilities for public, private and not-for-profit sector stakeholders to showcase their importance in Canada's science, technology, and innovation policy ecosystem.
13,000+ Twitter Followers

2,000+ LinkedIn Followers
1,600+ Facebook Followers
8,000+ Website Clicks per Month during Fall 2020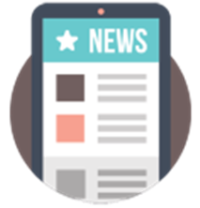 5,000+ Newsletter Subscribers
Thank you to the CSPC 2023 Partners!