Join the most comprehensive science and innovation policy conference in Canada
Date: November 16th-18th, 2022
Venue: The Westin Ottawa
The 14th annual Canadian Science Policy Conference (CSPC) will be in Person and be held from November 16th to 18th, 2022. First in person conference in two years.
The COVID-19 pandemic has transformed in an unprecedented manner the way we think in our economies and societies. The conference under the overarching theme: Navigating Uncertainty; Targeting Sustainability will be focused on most pressing issues of science and innovation and their crucial role in building a more inclusive, greener, and more resilient society.
CSPC 2022 will feature:
1000+ attendees, 300+ speakers, 50+ panel sessions
Spectacular Gala Dinner at the Trillium Ballroom of Shaw Centre well attended by leaders of various sectors, as well as ambassadors, and parliamentarians
Award Ceremony celebrating Excellence in Science Policy
Interview Series with prominent figures of science and innovation policy community
Publishing of the 4th issue of Science Policy Magazine
An exhibit hall
CSPC 2022 tracks are:
Science and Policy
Science and Society
Innovation, and Economic Development
Science, International Affairs and Security
Science and the Next Generation
Grand Challenges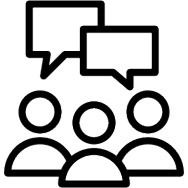 Thank you to the CSPC 2021 Partners!